ON BEHALF OF
SAFETY.
We are happy to pass on our comprehensive know-how and many years of experience in the areas of occupational health and safety. That is why we have created the KÜBLER CAMPUS and offer you PPE training courses in which we address your individual knowledge requirements.
Our KÜBLER CAMPUS seminars cover relevant topics such as legal obligations in accordance with the latest regulations, liability risks, standard specifications for a wide range of hazardous areas and the finishing and maintenance of protective clothing. In the process, the theoretical basics are brought vividly to life with practical product experiments.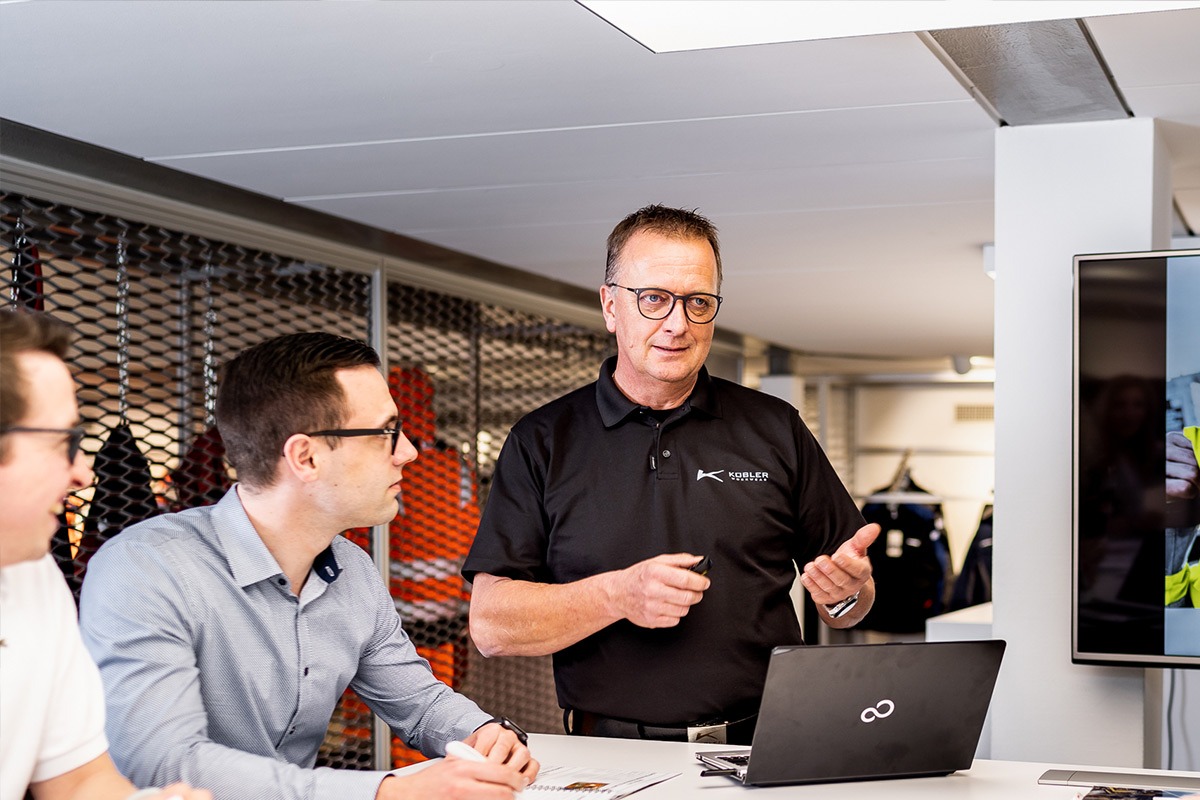 SAFETY
FIRST.
The safety awareness of modern companies is constantly increasing. Employers have realised that investing in personal protective equipment is not only essential due to legal requirements and liability reasons, but also has a positive effect on the company's bottom line. Employees who wear appropriate protective clothing and feel comfortable and safe in their workwear are more motivated, perform better and have less absenteeism.
Employers are obliged to carry out a so-called risk assessment for every workplace. This results in the requirements for organisational and technical protective measures. The correct selection of high-quality, individually fitting PPE that is geared to the specific work requirements is a prerequisite for successful use in order to prevent accidents and occupational illnesses.
PRACTICAL
AND WELL ADVISED

.

The complex product area requires a high level of expertise and advisory skills. Increase your sales through up-to-date know-how and well-founded sales arguments. We are happy to pass on our expertise in our workshops and make your team fit for the next customer appointment with many practical examples and live demonstrations.
THE CONTENTS
AT A GLANCE:
PPE regulation, safe advice, liability
Risk assessment, standards and suitable product solutions
Finishing PPE | cleaning and care, limits of use

RECOGNISED
AND CONFIRMED

.

As a member of the VDSI, you will receive two points for the VDSI continuing education certificate when participating in our event.