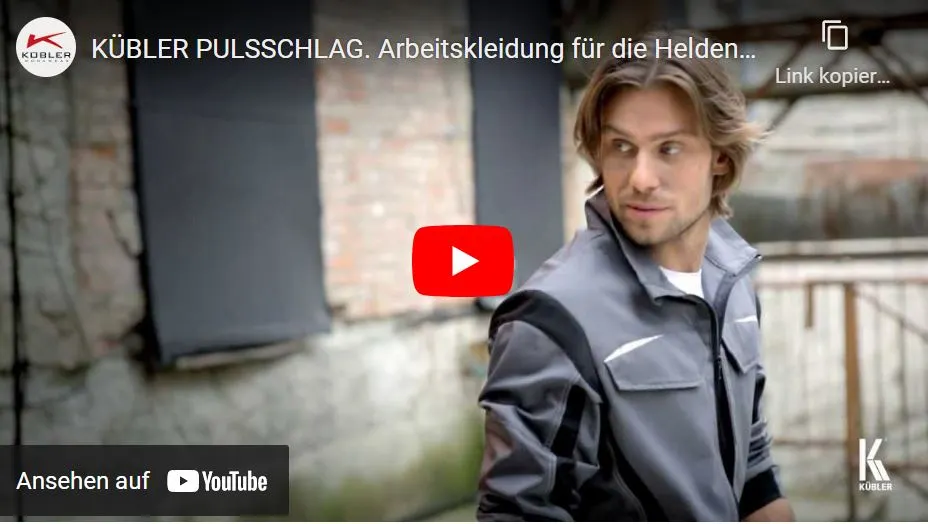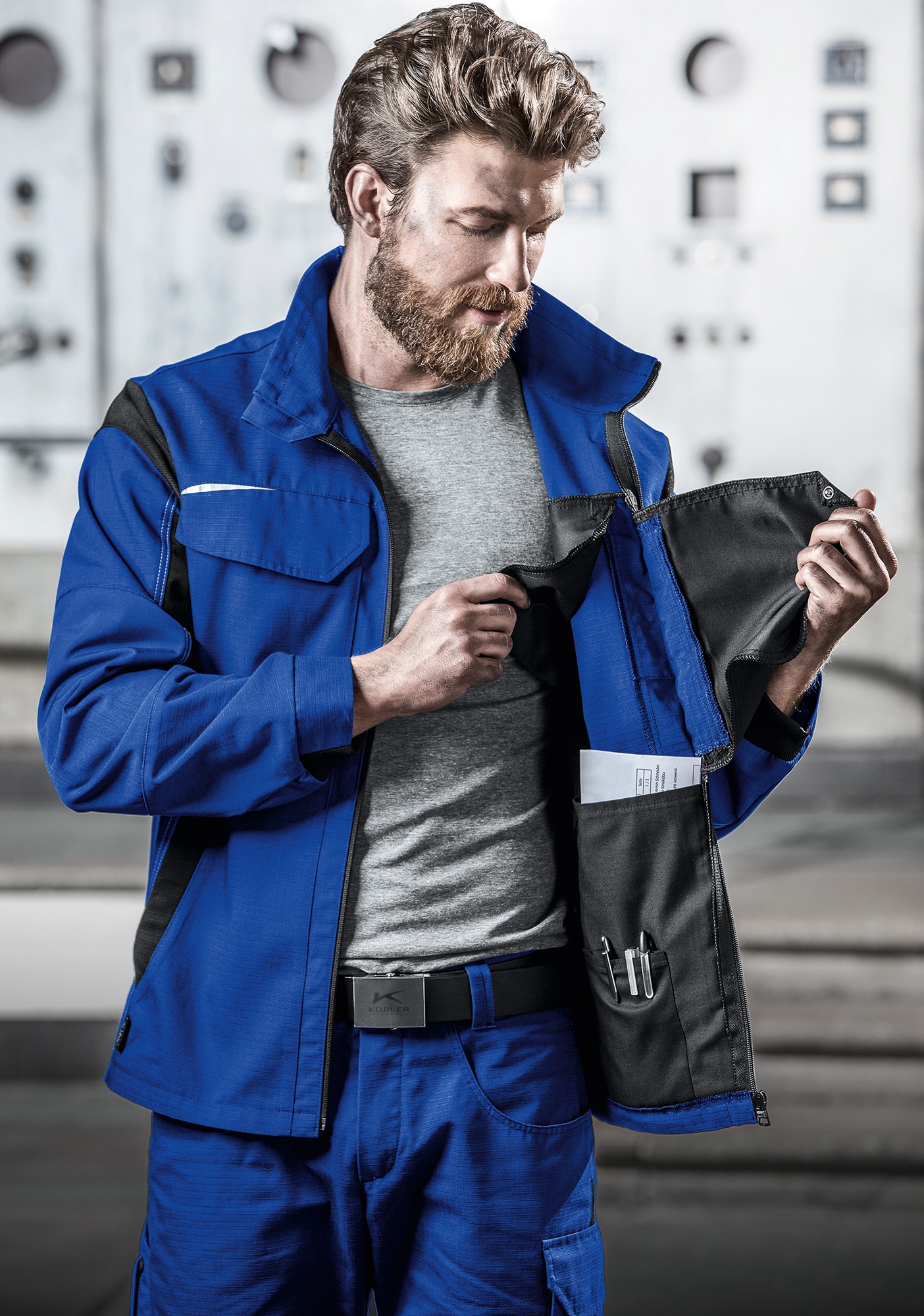 The V-shaped cut and contrast stitching emphasize the sporty, dynamic lines and make for an extremely attractive appearance.

Extra large pocket openings as well as detachable pocket pouches make finishing the jacket even easier. All products offer plenty of space for company names and logos.

Numerous reflective elements on the front, side and back are real eye-catchers and provide a sporty and dynamic look.

The ergonomic fit, pre-shaped knees, stretch insert at the waistband and numerous other stretch inserts allow maximum freedom of movement and prevent annoying slipping.

Thanks to the innovative overreach function, smaller items can be easily grabbed and stowed at any time. The multifunctional pockets of the pants can be used flexibly. Knee pockets that can be filled from the top can be fitted with knee pads particularly quickly and easily.

In addition to the extremely robust ripstop fabric, CORDURA® inserts in highly stressed areas, such as the knee and elbow area or the meter stick pocket, provide neat reinforcement. Thanks to the fabric's dirt- and water-repellent properties, the garment can be relied on in any weather.