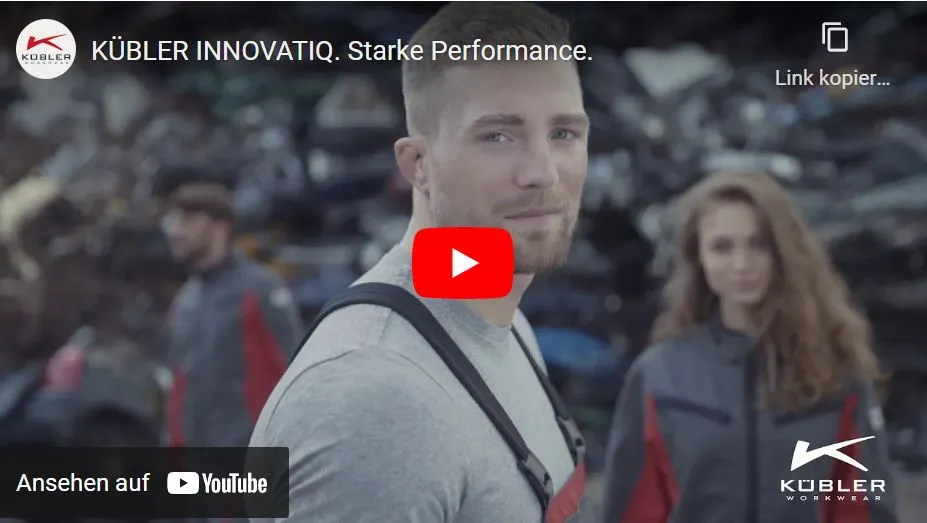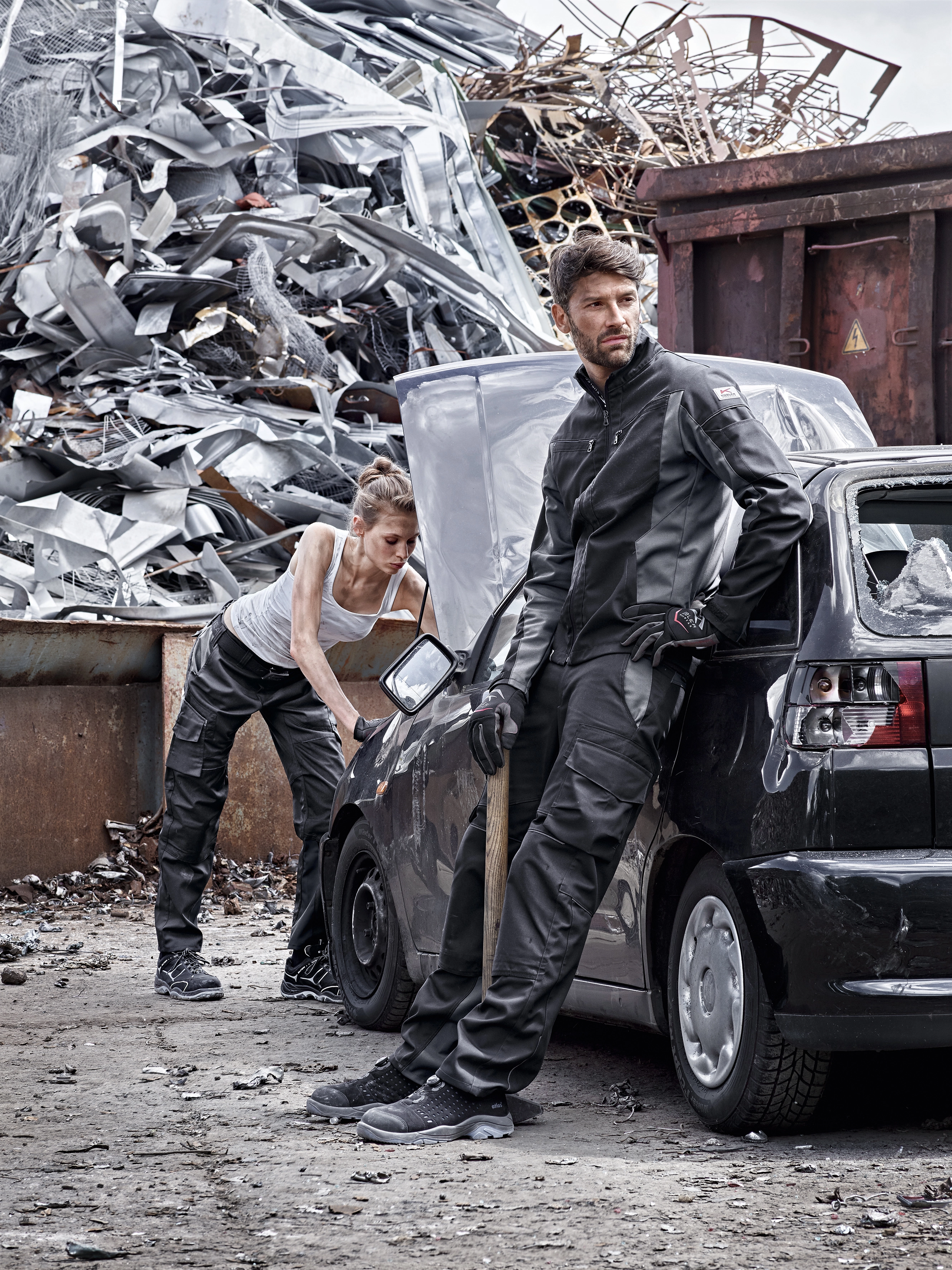 Totally on trend: figure-shaping contrast inserts set colorful accents and emphasize the masculine lines. The body-hugging cut is absolutely contemporary and makes the silhouette look athletic. Thanks to the pants in women's sizes, the feminine side is not neglected either.

Quite individual: The large free areas on the clothing offer numerous finishing options. Your company logo is shown to its best advantage as an embroidery, print or patch and guarantees the best possible recognition value in addition to a uniform appearance. The application of individual names has a personal effect and ensures a high level of employee identification.

A real eye-catcher: New at KÜBLER are the woven-in reflective elements. Through the targeted use on the upper arm, the shoulder fits, in the knee area and on the side seam, they are discreet but still effective. With this you are sure to attract all eyes.

The jacket's practical stand-up / turn-down collar, a side stretch insert and highly elastic suspenders on the dungarees, diagonally placed pockets for optimal access and movement-friendly sleeve and leg shaping ensure a comfortable wearing experience.

Always ready to hand: Everything finds its place in the versatile pockets and remains safely stowed thanks to flaps, Velcro and zippers. The practical tool pockets are ideal for pens or smaller tools. A quick reach to the phone is always possible thanks to cleverly placed smartphone pockets. And so that you can work comfortably in any posture, the thigh and meter stick pockets are loosely attached.

Extremely robust: The fabric with a fabric weight of 295 g/m² can withstand a lot. In addition, CORDURA® reinforcements on pockets and in the knee area protect against abrasion damage. In addition, all stress points are secured with latches. The reinforced collar edge does not repel quickly and looks like new for a long time.

Super gentle: The concealed pocket closures on the pants and the use of Velcro fasteners prevent scratches on sensitive work materials and facilitate the cleaning process.

Washed with all waters: The fabric used is suitable for industrial washing. The hose straps of the dungarees are particularly dimensionally stable and do not wear out or shrink during washing and drying.