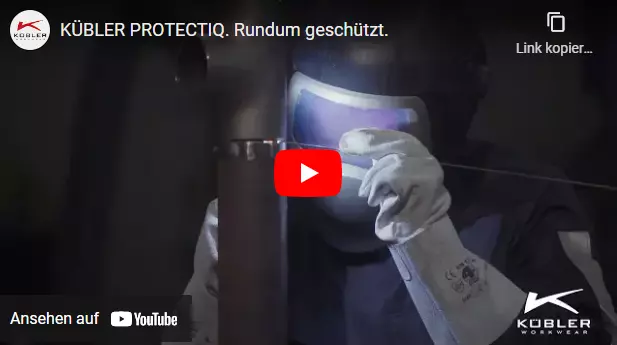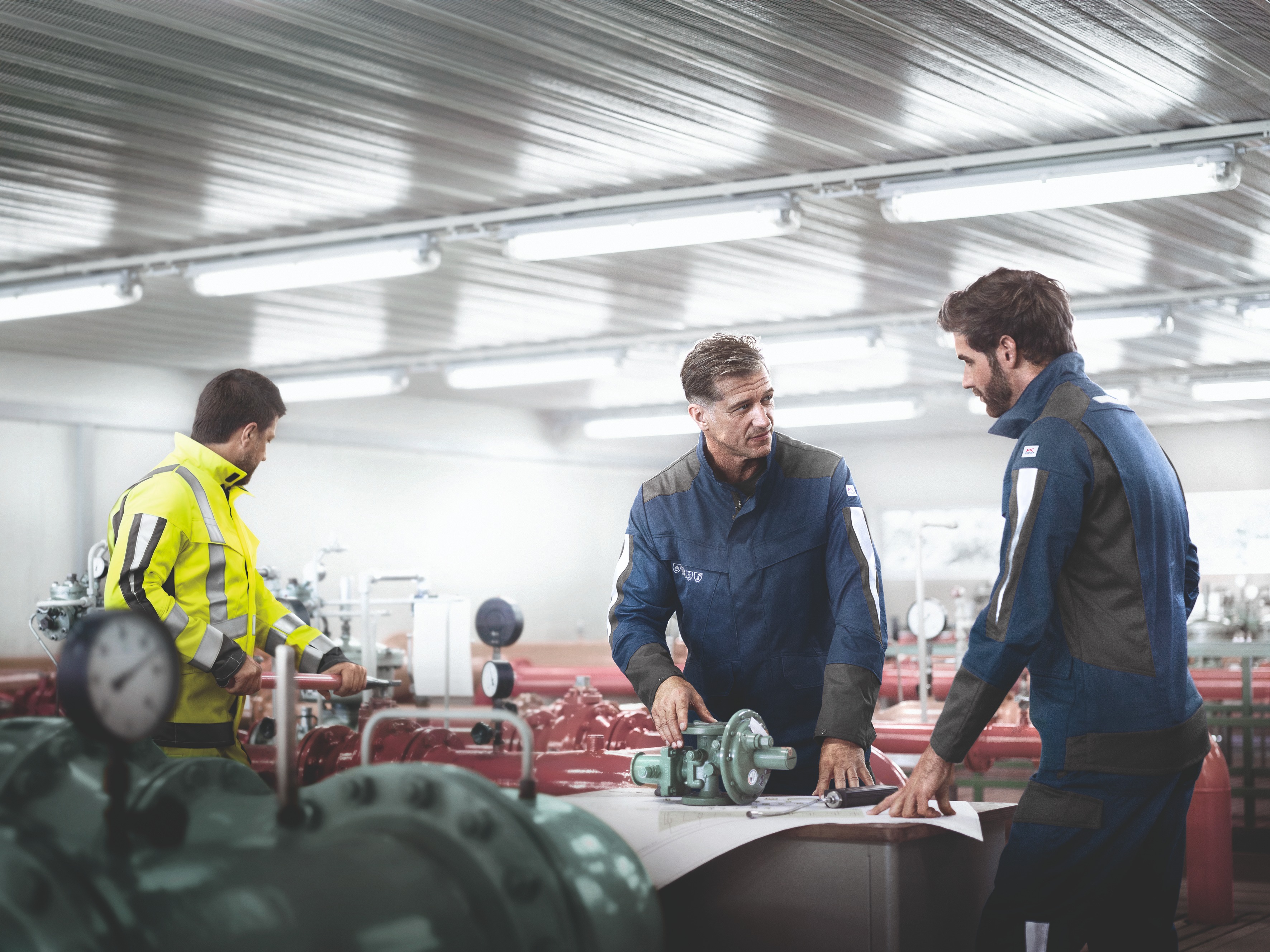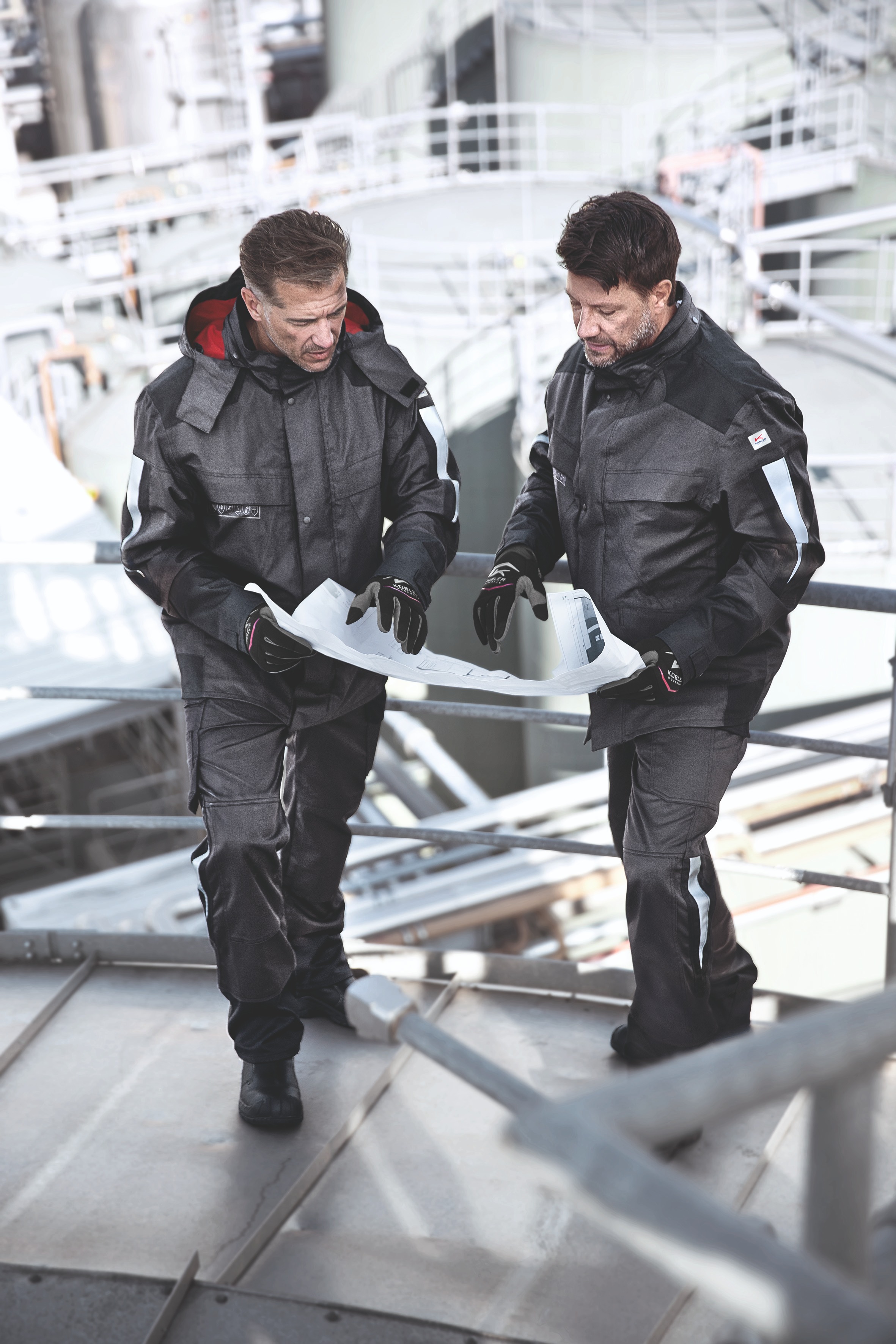 Standard pictograms embroidered on the jacket identify the garment as personal protective equipment and ensure a high-quality look. In addition, athletically shaped contrast inserts emphasize the silhouette.
The arc1 weather jacket and the arc2 jacket have a red lining.


On sleeves, breast pockets and on the back, it is possible to finish the protective clothing with embroidery or patch badges in conformity with the standards. Thanks to the intelligent design, it is also possible to add reflective stripes to the trouser legs and sleeves at a later date. sleeves.
The arc1 weather jacket and the arc2 jacket have a side opening on the lining to allow further finishing.


All products are tested under laboratory conditions according to EN ISO 15797 and are optimally suited for industrial laundering. In addition, KÜBLER always tests textile care under industrial conditions with reliable partners.

Equipped with comfort pleats at the back, ergonomic sleeve shaping including movement zones as well as a stand-up and turn-down collar, the jacket offers maximum wearing comfort.
The trousers and dungarees are also impressive with pre-shaped knees plus movement zones as well as the extra-wide waistband insert (FlexZone), which is unique in the industry. This is not only elastic and super comfortable - it is also flame-retardant and suitable for industrial washing.

In the weather jacket and hood, taped seams ensure comfort and dryness in adverse weather conditions.


Versatile and practical at the same time - these are the pocket solutions of the product line. All pockets are covered with particularly wide, standard-compliant flaps. This means that neither metal splashes nor sparks can fall into the pocket openings. The roof tile effect additionally ensures that liquids and splashes can drain directly downwards.

The certified knee protection pockets can be filled from below. In addition, all stress points are secured with latches. To protect the laminate, the weather jacket arc1 has an additional inner lining in red. The jackets in arc2 offer more safety with an additional inner lining.

The workwear is completely metal-free. The zippers are made of plastic. This avoids thermal bridges. Push buttons are covered and can be opened and closed comfortably.
Whether knee protection pockets, pockets or zippers - the intelligent design allows easy and quick replacement of individual parts.

The products comply with the latest PPE regulation and standards. Different protection classes ensure reliable protection in various hazardous situations.