PASSION
FOR INNOVATION
Since 1956, we have been developing innovative workwear with a great deal of experience and tradition, but also with at least as much passion, inventiveness and inventiveness, making work easier and safer while setting new trends. Innovation is a key factor in our success and is reflected in our products and services as well as in the way we work. It is therefore no coincidence that KÜBLER is now one of the leading suppliers of workwear in Europe.
Whether road construction, industry, services, logistics, gardening and landscaping, woodworking, electrical or construction - our extensive product portfolio impresses working people across the industry with professional, highly functional products and clever accessories. In addition, we inspire our customers with numerous services, such as individualised workwear and targeted sales and marketing support. We are also happy to pass on our concentrated expertise in PPE training courses.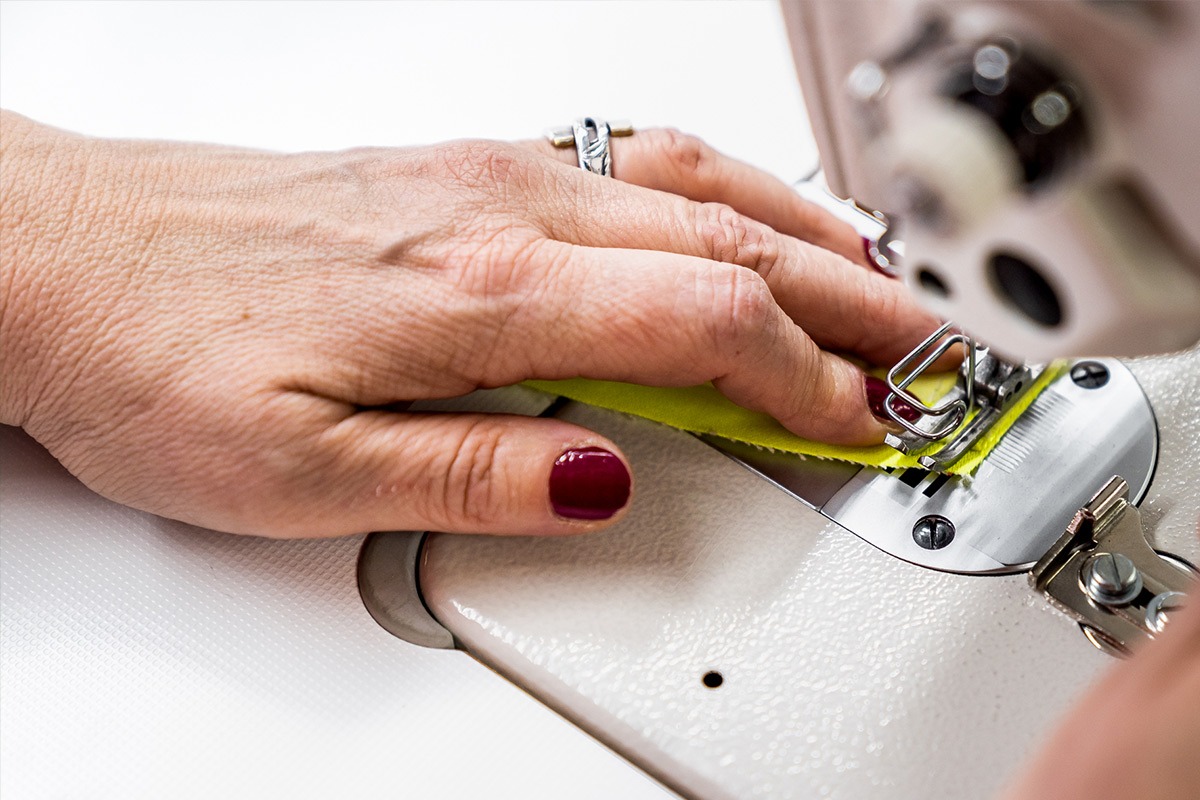 DYNAMIC
AND MOTIVATED.
In our daily work, we rely on successful idea management and a positive working atmosphere. We rely on qualified employees who remain loyal to us for years and who are enthusiastic about their work every day.
Versatile and flexible, we do everything we can to react quickly to specific market requirements in the field of workwear and to put new ideas into practice with energy.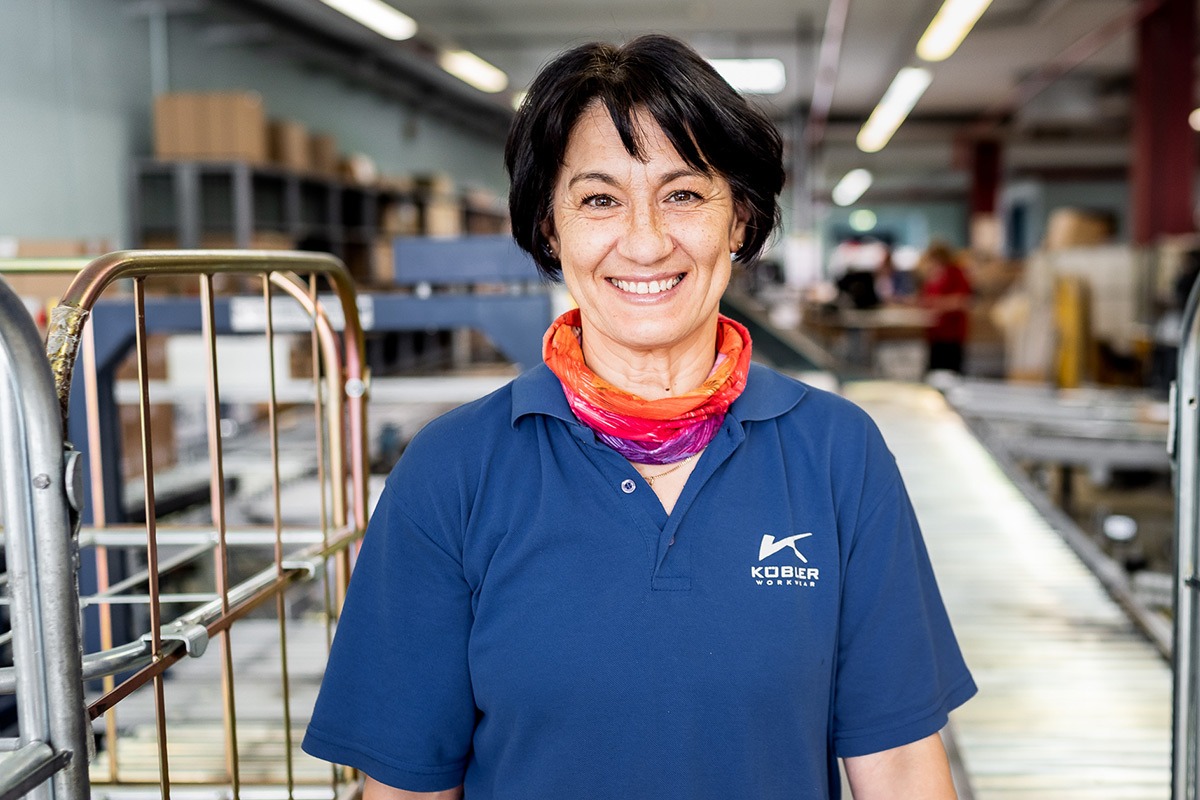 SIMPLY
MORE IN STOCK.
Our customers rely on us and on the fact that they usually receive ordered goods within the following 24 hours. To ensure prompt and uncomplicated delivery, we work with automated packing lines and high-bay warehouses. Our forward-looking planning and intelligent warehousing guarantee constantly high goods availability and maximum delivery reliability.
Up to 10,000 parts leave our premises every day and are shipped throughout Europe.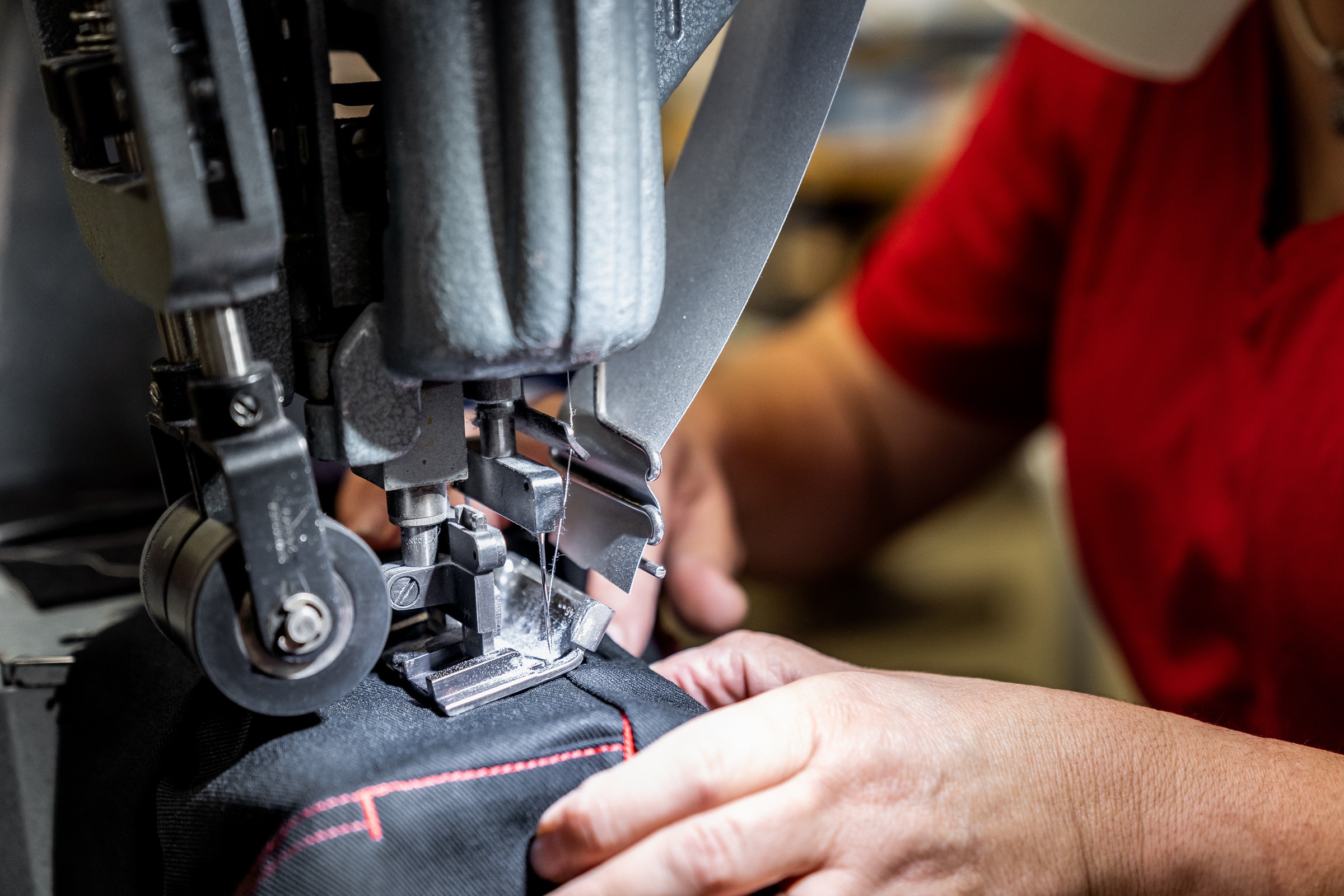 OUR CLAIM:
PERFECTION.
We use only the highest quality materials, zips and fabrics. Experienced employees, extraordinary care and precision as well as regular quality controls also ensure a consistently high standard of workmanship, for which KÜBLER is appreciated throughout Europe.
Thanks to close cooperation with users in product development, our solutions are perfectly tailored to the requirements of everyday working life and impress with the best wearing comfort, optimum fit, intelligent functions and reliable protection.
FOR OUR
FUTURE.
The protection of people and natural resources is particularly important to us. For this reason, we attach great importance to the environmental friendliness of our products and their manufacturing process. Thus, we follow high ethical standards, demonstrate openness, honesty and fairness in all our actions and take personal responsibility for our actions.
We are aware of the great duty we have as a company towards society and the environment and are convinced that we can only be successful in the long term if we take this attitude into account in every action we take.
INSPIRED BY
YOUR JOB.
Those who work hard also deserve the best workwear. Since 1956, we at KÜBLER have been doing everything we can to ensure that our workwear supports its wearers in every respect.
Inspired by the challenges of their everyday working lives, we pursue the vision of developing exceptional products that specifically support physical processes.
With a unique combination of intelligent functions, selected materials, modern design and clever equipment details, we ensure that industrial workers, craftsmen and labourers feel completely comfortable when working - the best prerequisite for constant top performance. With success, after all KÜBLER is one of the leading workwear suppliers in the industry.