TEAM.
WORK. WEAR.
CORPORATE WEAR presents the name and image of a company to the outside world and promotes the wearer's awareness of being part of a team. It is therefore all the more important that logos, lettering and colours are optimally placed on your workwear.
Give your workwear a unique look and increase the awareness and team spirit of your employees.
Our offer in this area ranges from product refinement with logos or lettering to numerous customised products that allow for maximum individualisation.
This is where togetherness comes into play.
THERE'S
MORE

.

At KÜBLER, we know what matters and impress our customers across Europe every day with our extensive know-how, numerous services, individual custom-made products and state-of-the-art fabrics and technologies

We offer you various options to make your individual corporate clothing an unmistakable eye-catcher: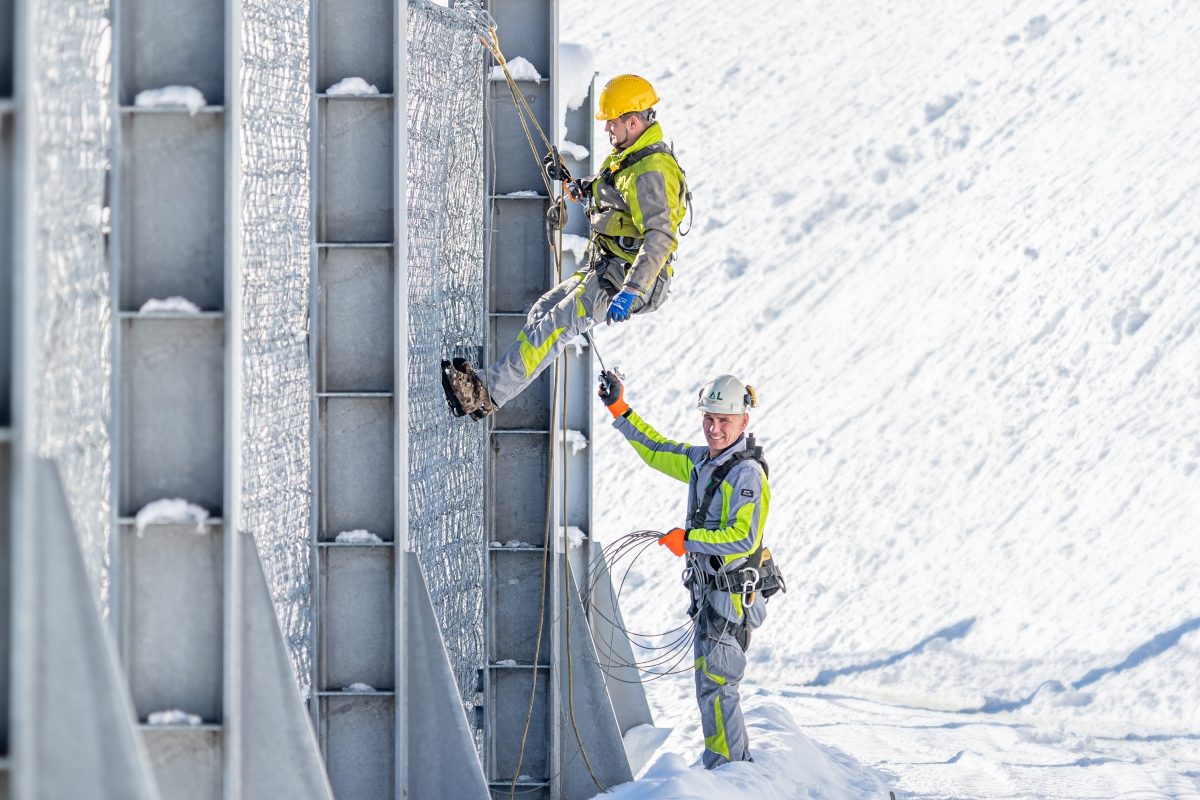 CORPORATE WEAR
BASIC
The existing colours within a product line can be mixed. The original shape and fabric are retained.
CORPORATE WEAR
SPECIAL
In addition to the colour mix of CORPORATE WEAR BASIC, colours and fabrics of different product lines can be mixed.
CORPORATE WEAR
EXCLUSIVE
We create unique corporate wear. All shapes, colours, fabrics and basic cuts can be freely selected and combined.
WE MAKE IT
FIT

.

Too wide or too tight? Too long or too short? We are happy to make minor changes for you, such as shortening the trouser legs, or check the possibility of producing special sizes. If you wish, we can also finish our products with logos, trademarks or names in a wide variety of shapes. For more details on materials, conditions and minimum quantities or for detailed advice, please contact us personally.
SEWING AND PATCH SERVICE
We are happy to apply embroidery or patch badges provided by you to our workwear.
LOGOSERVICE
You want a patch or embroidery badge for your company? We will be happy to create it for you and advise you on the appropriate quality and optimal positioning. For this we need the following information: Item number, size, number of products to be finished | Type of application (embroidery, patch, etc.) | Desired size and position of the application | A digital template in the usual formats (JPEG, PDF, EPS) | Colour specifications in HKS, Pantone or RAL.
EMBROIDER
Embroidery is the highest-quality form of textile finishing - striking in appearance and unproblematic in terms of textile care. An embroidery programme is created according to your individual design and the logo is sewn onto the garment. An embroidery logo can be realised from a minimum order of one piece.
NAME BANDS
For name ribbons, both the colour of the background and the letters can be freely selected. Names can be individually embroidered on woven and hemmed standard ribbons. The minimum order quantity per name is two pieces.
NAME BADGES
For name badges, the colour of the background, embroidered border and letters can be freely selected. Optionally, the name tag can be equipped with a hook ribbon. This makes it possible to attach the badge to a loop tape. The minimum order quantity per name is two pieces.
DIRECT EMBROIDERY
This method is characterised by a high-quality processing technique and durability. The thread is sewn directly to the outer fabric.
COMPUTER EMBROIDERY
The computer embroidery programme has a wide range of fonts and sizes that can be embroidered onto existing base fabric - directly or as an emblem.
TRANSFER PRINT
Transfers or patch badges are transferable prints and applications that can be quickly and accurately applied to textiles using a heat press. The excellent print quality meets the high requirements of trade and industry. Name patches are also possible in transfer printing.
LASER ENGRAVING
Textiles can be given a high-quality finish through the targeted use of lasers. The top layer of the textile is burnt, creating a subtle tone-on-tone effect.
APPLYING REFLECTIVE STRIPS
Enhance your workwear with high quality reflective material and give your garments extra visibility.
OUR WORKWEAR
CAN DO MORE.
Successful companies such as VIESSMANN, ASSISTANCE PARTNER or CLAAS rely on CORPORATE WEAR from KÜBLER.