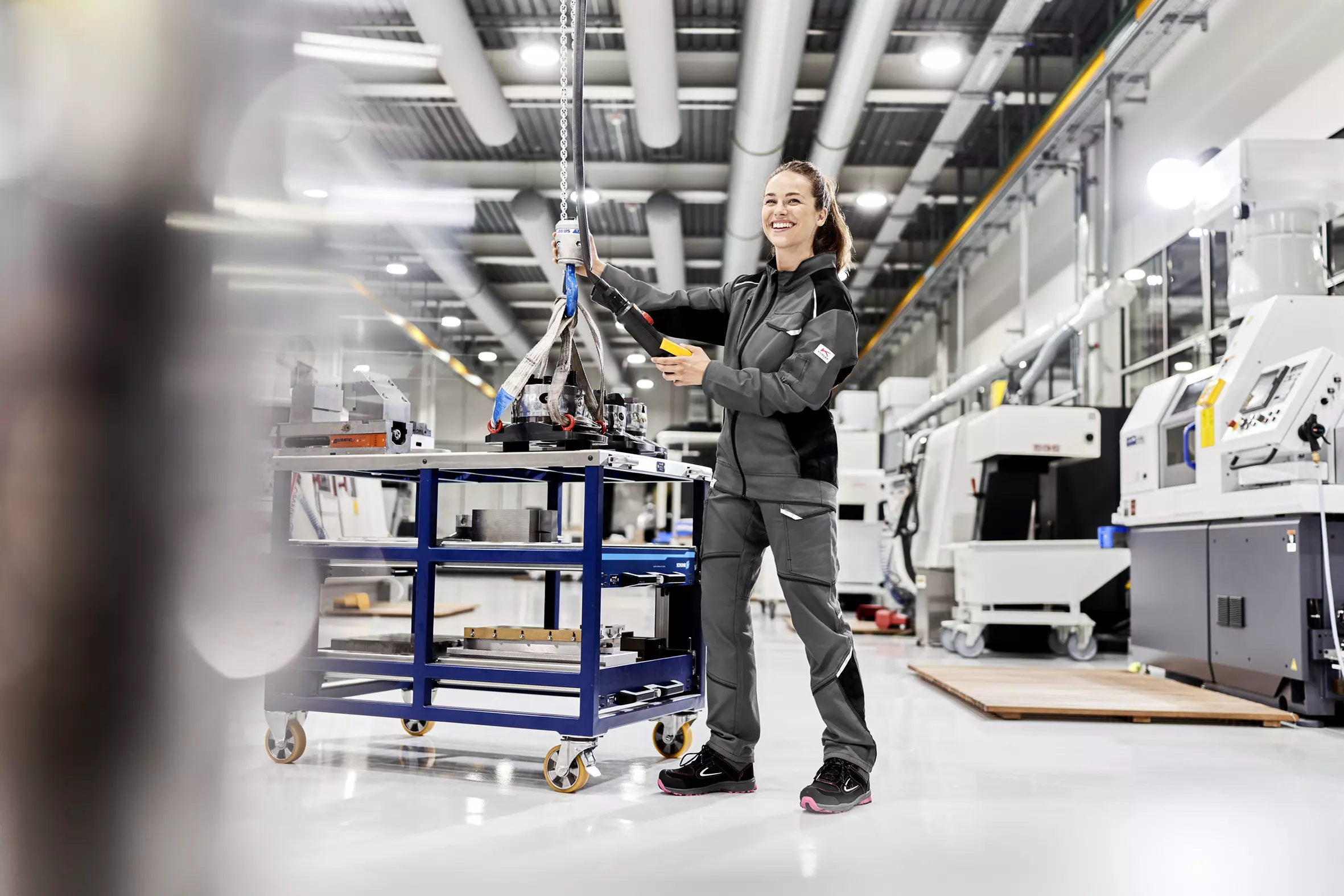 Strikingly authentic. With a clear, sporty design and a new three-color color signature, KÜBLER ICONIQ sets the scene perfectly for its wearers. Color blocking provides clear accents. And the modern tape look draws an attractive, angular silhouette.

Completely individual. The large free spaces on the workwear offer plenty of room for your personal embroidery, patch or print emblem. So your brand is guaranteed to stand out. For uncomplicated finishing, both the breast pocket on the left and the Napoleon pocket on the right are equipped with detachable pocket pouches.

Effectively dynamic. Purposefully positioned reflective elements emphasize the sporty silhouette, ensure dynamism and attract attention.

Consistently comfortable. No matter in which posture. Thanks to elastic waistband inserts, loose thigh pockets and the low collar with beard and chin protector, you can work in a relaxed manner even in a low crouch or overhead. Particularly stressed areas are seamlessly finished to prevent pressure points and chafing injuries. The lightweight fabric blends are skin-friendly and comfortable to wear. The internal hem extension allows the pants to be variably adjusted in length.

Ready to hand at all times. Sufficient storage space is provided: jackets and pants are equipped with many practical inside and outside pockets. Flaps, press studs and zippers ensure that everything remains safely stowed away. The breast pockets are placed diagonally and are therefore particularly easy to reach.

Extremely resilient. KÜBLER ICONIQ can take quite a beating. The durable, robust fabric and proven details such as the reinforced collar edge and extra-wide belt loops won't let you down in tough everyday working conditions and ensure that the clothing stays in use for a long time.

Robust, but considerate. The scratch-free finish of KÜBLER ICONIQ actively prevents damage to sensitive materials, other laundry items and the washing machine. Concealed buttons, zipper garages and the inwardly turned spirals of the zippers protect against dirt and scratches.